Ask Martin - Fixed Price Planning Advice from Martin Gaine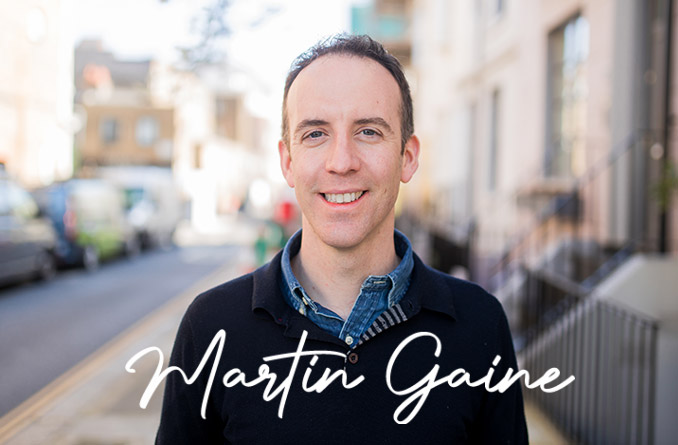 Are you facing a sticky planning problem?
Do you need simple & straightforward planning advice?
Are you looking to buy a house and turn it into a HMO, but are unsure if you need planning permission?
Are you looking for expert advice with a site visit and detailed written advice advising you of the best steps to take?
Sometimes you need access to an expert, to get a clear and accurate response to a specific planning problem. Martin Gaine is a chartered town planner with many years' experience both as a local council case officer and as a private planning consultant.
Martin can help. For a single, fixed fee, he will provide specific, written advice to help get you the answer you need.
Get help from Martin now...
specific, limited planning advice
Martin will provide written planning advice on a single, specific planning question. The list below contains some example questions.
Sample Questions:
is my proposed extension permitted development?
the council case officer is asking for amendments, should I agree?
planning permission was refused, is the decision fair?
I have lost a planning appeal, what are my options?
I have been approached by the planning enforcement team, what should I do?
Is the council's pre-application advice fair – should I follow it?
I need some general tips on objecting to a neighbour's application.
Will I get planning permission for a dormer/rear extension/side extension?
feasibility studies for new development ​
Martin will provide feasibility advice on a possible development. This includes questions about HMOs and other topics. Sample questions are below.
Sample Questions:
I have a large garden, would I get planning permission for a house here?
I want to buy a house and turn it into a HMO – do I need planning permission?
I want to turn a house into two flats – will I get planning permission?
I want to do a commercial-to-residential conversion – will I get prior approval?
I am looking at a pub for sale – could I convert it into flats?
I want to rent out my outbuilding as a dwelling/Airbnb – do I need planning permission?
I want you to prepare a full written objection to my neighbour's planning application
I want to extend my house – what is the maximum the council might allow?
planning advice with a site visit
Any planning related question but this option includes a site visit (within reasonable driving distance of west London) and follow up written advice.
Areas Covered
London
Greater London
Reading
Oxford
Basingstoke
Luton
Milton Keynes
Swindon
Southampton
And surrounding areas…
If you are unsure if your area is covered, please enquire before purchasing.
Please note: Martin can't discuss the specifics of your case in advance of being instructed, but can offer unlimited follow up emails and a follow up phone call if you have any questions about the written advice given.
Once payment is made, Martin will get back to you within 24 hours to make sure he has properly understood your question and to gather any relevant background information.
The Ask Martin service is provided by Spinlove Limited, company number 12591308. All advice is given by Martin Gaine personally.
Unsure about your question?
Unsure which service suits you best, or have further questions about the service? Please fill in the form to the right and we'll get back to you very soon.