HMO Landlords beware: the planners are coming for you!
Over the past ten years, the planning system has turned its attention on the HMO rental sector. Before 2010, most HMOs did not need planning permission and, even if they did, most councils didn't ask for it. Planning enforcement action against HMO landlords was rare.
But HMOs have become more and more popular as landlords chase higher yields and people choose to live alone, and more HMOs has meant more attention from regulators. HMO licensing has become more demanding over the years and now the planners are clamping down.
Article 4 Directions are spreading and planners, licensing teams and even lenders are demanding to know if HMOs have planning permission, even if they have been running as HMOs without problems for decades.
HMOs landlords need to be aware of this planning storm – it is easy to run into problems and mistakes can be very costly.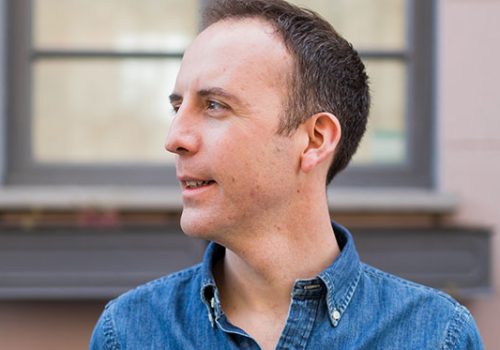 Martin Gaine is a chartered town planner, founder of planning consultancy Just Planning and author of How To Get Planning Permission – An Insider's Secrets. He champions homeowners and small property developers in the planning system, helping them to solve sticky planning problems, get planning permission, win appeals and deal with enforcement issues.
Coming soon – Planning for HMOs – the book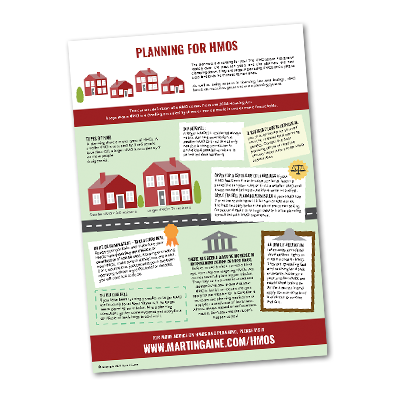 Download the free Planning for HMOs cheat sheet
The free Planning for HMOs cheat sheet summarises everything you need to know about planning and HMOs. It explains the different planning use classes for HMOs, when HMOs need planning permission and when they are permitted development, what is meant by Article 4 directions and certificates of lawfulness, and how you can profit from the 10 year rule.
Looking for more information?
For more detailed information, check out the 6 part video series (first video free). Over 6 episodes, you will learn:
What the planning system is and why we have it
What is mean by a change of use
The use classes for dwellings and HMOs (C3, C4, sui generis)
The importance of permitted development
What an Article 4 direction is
How to apply for a certificate of lawfulness (lawful development certificate)
How to take advantage of the ten year rule
How to apply for planning permission, if you need it
How to understand planning policies and work out if permission will be granted
What do you if you are refused permission (including how to appeal)
How to deal with an enforcement investigation or an enforcement notice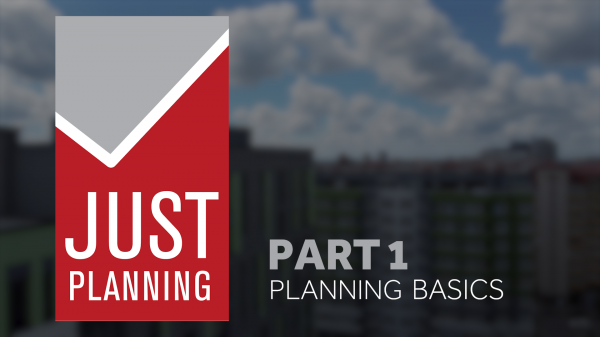 Bespoke planning advice for HMO landlords – discounted rate of £89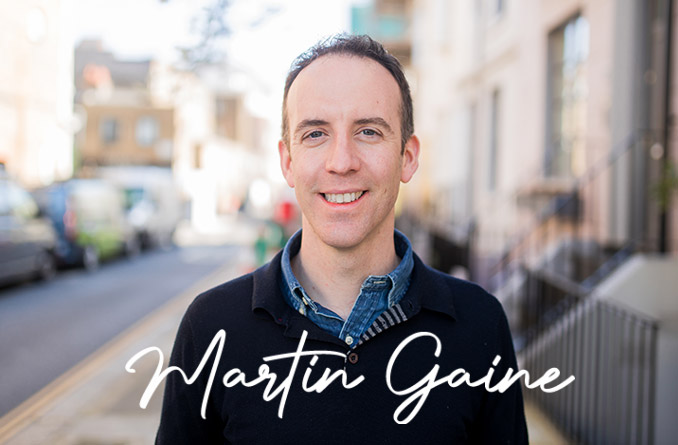 For a single, fixed fee of £89 Martin will consider your question and provide specific, written advice. Martin will:
Provide carefully considered, jargon free advice on your specific circumstances
Deal with all requests personally (so you get direct access to his knowledge and experience)
Respond, in writing, within two working days
Answer unlimited follow-up questions, until you are satisfied
Examples of commonly asked questions
Do I need planning permission for my HMO?
Is my HMO in an Article 4 area?
An Article 4 direction is proposed for my area, what should I do?
I have been asked whether my HMO has planning permission, what should I say?
Can I take advantage of the ten year rule?
Is my HMO permitted development?
Would I get permission to make my HMO larger?
I want to apply for permission for a HMO, am I likely to get it?
What evidence to I need for a certificate of lawfulness application?
If you would like to know if your question is something we can help you with, fill in the form below.